1.AH Solid Handling Mining Slurry Pump is the world's standard for the most difficult mill duties.A wide variety of impellers and shaft seals provide a prefect fit for a wide range applications. The Naipu Solid Handling Mining Slurry Pump
provides excellent wear life while maintaining efficiency during the wear cycle providing the best total
operating cost.
Features of AH horizontal slurry pump, Solid Handling Mining Slurry Pump
· AH horizontal slurry pump Bearing assembly- large diameter shaft with short overhang contributes to long bearing life.
· AH horizontal slurry pump Liners – easily replaceable liners are bolted, not glued to the casing for positive maintenance.
· AH horizontal slurry pump Casing – Casing halves of cast or ductile iron provide high operating pressure capabilities.
·AH horizontal slurry pump Impeller – front and rear shrouds have pump out vanes that reduce recirculation and seal contamination.
· AH horizontal slurry pump Throatbush – wear is reduced and maintenance simplified by the use of tapered.
2. Structure of Solid Handling Mining Slurry Pump/Horizontal slurry pump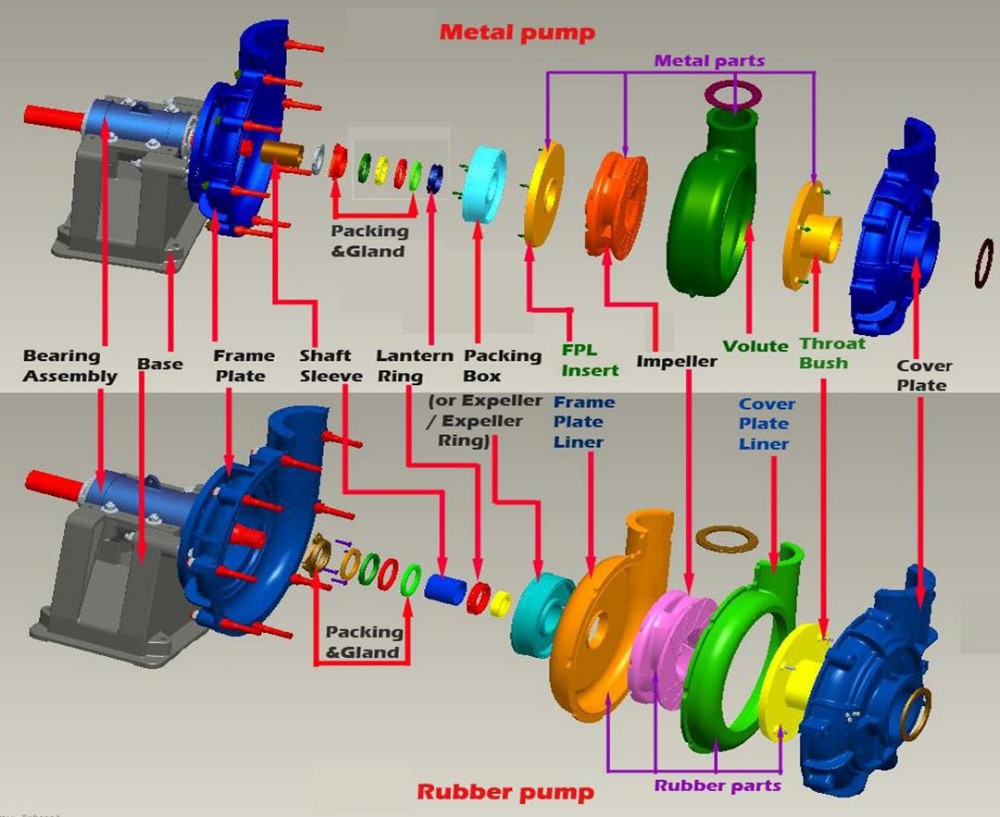 3. Mineral Mud Slurry Pump
1. Horizontal, cantilevered, centrifugal, single stage slurry pump
2.Long bearing life: The bearing assembly is with large diameter shaft and short overhang.
3. Wear resistant and anti abrasion wet parts: High chrome alloy and rubber etc. They are completely interchangeable with each other
4. Easily replaceable liners: Liners are bolted to the casing.
5. Easy adjustment of impeller: An impeller adjustment mechanism is provided below the bearing housing.
6 Discharge direction can be positioned at intervals of 45 degrees
7. Simple maintenance throat bush: the mating face of the throat bush is tapered, so the wear is reduced and removal is simple
8. Sealing type: pcking seal,impeller sealing and mechanical seal.
9. Widely application: They are designed for handling abrasive, high density slurries in the metallurgical, mining, coal, power, building material and other industrial departments.
Mineral Mud Slurry Pump, Mining Ash Slurry Pump,Ah horizontal slurry pump
1. All of the metal wet parts can are made of high chromium alloy which has superior wear and erosion resistance or grey iron which has a high rigidity.
2. As the expeller ring is assembled together with the expeller, much pressure can be reduced effectively for the impeller. Meanwhile, it can still maintain a reliable sealing performance.
3. The parts such as labyrinth, labyrinth locknut, end cover and shaft sleeve are used for bearing assembly; these parts can be changed easily and have high accuracy and longer service life.
4. Some fastening parts such as studs and bolts can be used for fixing the other parts securely. All the fastening parts can be attached easily, ensuring the safety.
5. All of the rubber parts have superior erosion resisting performance which can be used for a long life.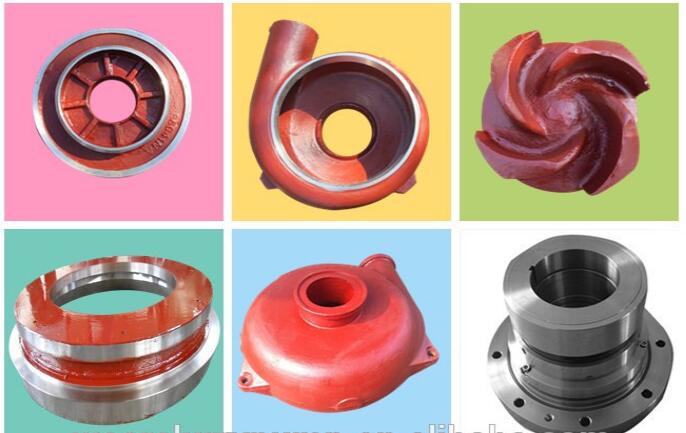 Mineral Mud Slurry Pump,AH horizontal slurry pump in Shijiazhuang Naipu Pump Co.,ltd.